Panda Rescue
created by
Bob Dea
Credits: Music

WhenIm46

courtesy of PartnersinRhyme.com

Click here for "Panda Rescue" YouTube Video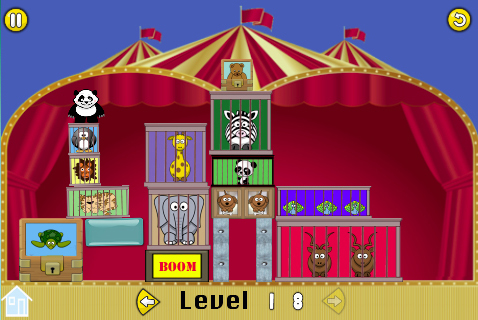 copyright Bob Dea 2011 - all rights reserved
Help Papa Panda rescue baby panda Stevie and his animal friends who have been captured
and caged by an evil circus ring master.

There are 60 levels to complete in total, providing hours of enjoyment. To successfully
complete a level, you must rescue all of Stevie's friends, remove all obstacles, and enable
Papa Panda to land on top of Stevie's cage.

But be careful -- If you touch the floor or go out of bounds, Papa Panda will be captured
by the evil ring master and his crew.

For more apps by Robert Dea, search iTunes or visit www.iPostScores.com.
Click here
- iPhone version

/

Click here

- HD for iPad

Dueling Starships
created by

Bob Dea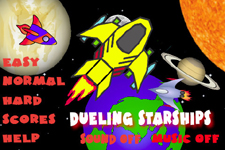 copyright Bob Dea 2011 - all rights reserved
Defend Earth from Alien invaders.
Your starship is equipped with pulse lasers which you
can fire by tapping the fire button. Beware--the Alien invaders have homing missiles and
lasers. Use the joystick to maneuver your starship.

Three modes available: Easy, Normal and Hard

Joystick - Control ship direction
Tilt forward - Move forward
Tilt up - Go backwards
Touch fire button - Shoot laser
Destroy Enemy Ships = 100 points; Missiles = 50 points; Lasers = 10 points

Try using your thumbs - left on joystick and the right to fire the laser.



Features



-

Dueling Starships

will keep track of your score in each category.
- You can toggle the music on/off.
- You can toggle the sound on/off.
- You can always return to the main menu by tapping the little house icon.



Screenshots